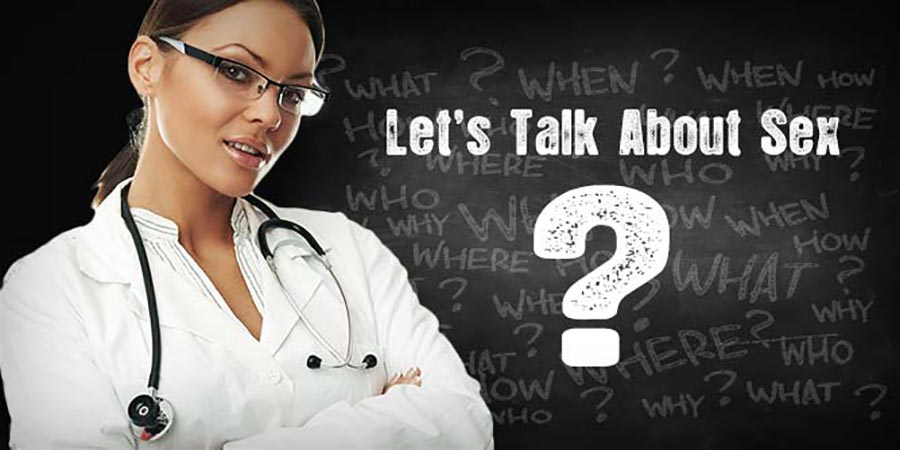 Q: I'm wondering about thrush and if it can be passed on from person to person? Also is all thrush the same? Can vaginal thrush become oral thrush with unprotected sex.
Thrush (or Candidisasis) is an infection caused by an overgrowth of a yeast called candida (which is a type of fungus) which upsets the delicate balance of good bacteria found in the vaginal area and is probably the most common vaginal "complaint" in the world. This fungus can also be found in the mouth, the anus and under the foreskin and so all of those areas can be at risk of contracting thrush, but the vagina is probably the most susceptible and that's got a lot to do with its depth and warmth being the perfect breeding ground for certain bacteria.
The vagina itself is full of all sorts of good and bad bacteria and yeasts that it needs for health and hygiene, and things like discharge and other healthy vaginal functions are designed to keep it clean and balanced. Sometimes, however, this balance goes off kilter a bit and the most common consequence of that is thrush; a red and itchy, often painful, condition that can make those sensitive areas really unhappy.
For the most part, to answer your first question, no. If you are a reasonably healthy human with a good immune system thrush isn't particularly contagious or catchable and, while it definitely effects the "sex" areas, it is not considered a sexually transmitted infection.
In saying that, however, it's not impossible for it to be passed from one person to another, and sexual activity can exacerbate and irritate it and is probably not the best idea to engage in until you've got rid of it.
Oral thrush is pretty much exactly the same thing and is caused by the same build up of candida and, surprisingly to many, is most commonly found in newborn babies.
This is because, while thrush itself isn't contagious to people with strong immune systems, newborns don't really have any immunity at all and if the mother has vaginal thrush while giving birth (which is actually very common because pregnant people are very susceptible to it) she will pass it on to the baby into its mouth and even eyes and can cause a whole lot of pain and discomfort, trouble feeding (the nipples can also get thrush which would make breastfeeding virtually impossible) just all sorts of problems!
Some of the biggest causes of thrush are lack of good bacteria, lack of airflow, and over cleaning so it's really important to remember that, while you absolutely need to be clean and hygienic, there is such a thing as overdoing it.
Never douche or wash the inside of your vagina. You'll wash away all the good bacteria that's keeping it healthy. Always wear breathable cotton underwear because satins and nylons can create too much warmth and lack of airflow which is the perfect breeding ground for candida. For your mouth don't over mouthwash it and try and avoid dry mouth as much as possible (chewing gum can help). Antibiotics and diabetic medications can also cause thrush to thrive, and immunocompromised people need to be really careful.
The treatment is usually really easy. A one time pill and some cream to soothe the area is all that's needed in most cases, and it usually clears up within a week.
Like I said at the start, the Candida fungus is in all of our bodies and mostly in the areas we use for sexy time, so, while it's not easily transmitted, and it's not looked at as an STI it can happen, so it's always good to be aware of how your bits are doing and how your sexual partners bit are as well.
Copyright © 2022 Adult Match Maker It is illegal to use any or all of this article without the expressed, written permission from Adult Match Maker and the author. If you wish to use it you must publish the article in its entirety and include the original author, plus links, so that it is clear where the content originated. Failure to do so will result in legal action being taken.
The content posted on this blog is intended for informational purposes only and the opinions or views within each article are not intended to replace professional advice. If you require professional relationship or sexual health advice you should consult with an appropriately trained and qualified specialist.