A Beginner's Guide to Cross Dressing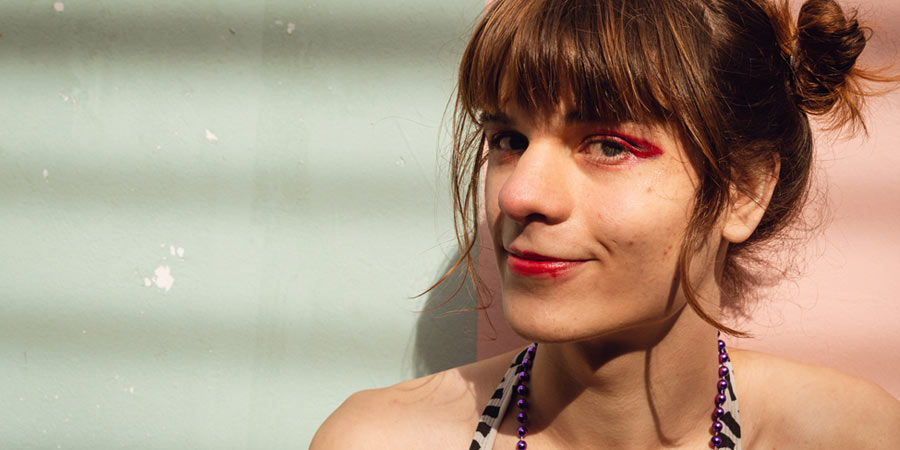 On Adult Match Maker many of our members express an interest in cross dressing – either for themselves or nurturing someone else's transformation. So here's our beginner's guide to cross dressing to get you started.
In a previous article, Welcome To the World of the Cross Dresser we clarified some of the myths about cross dressing and examined some of the reasons why people choose to. Although this article does focus on guys who want to cross dress, you can be any gender to appreciate the process and find a supportive role within it.
Creating Your Look
If you begin with what you delight in, chances are this will be a playful and intuitive process. Are you into wigs and make-up, or are stockings and shoes your thing? Do you simply want to wear some gender-nonconforming clothes, or are you keen for a fuller feminisation? Start with the things you really want to highlight, and work from there. If you're unsure where to start, find inspiration from the type of play you're keen to engage in – is it a particular roleplay with a standard outfit or look eg, maid, nurse, sophisticate, slut, sissy? Or are there characters you'd enjoy dressing up as?
Try not to overthink this process too much; just prioritise some space for exploration and play. You'll be surprised what you can conjure.
The Starter Kit
There are some common essentials that many cross dressers suggest having when starting out. A good starter kit should contain:
lingerie and hosiery
basic make-up kit – lipstick, blush, mascara, eyeliner, brow pencil, concealer/foundation
make-up remover
moisturiser
a wig (or two)
a couple of outfits
nail polish
nail polish remover
cotton balls
Hopefully this will help you determine how and where to disperse your budget, and give you an idea of how outrageously priced 'feminine' products are!
Jewellery is also a common addition to the cross dresser's treasure trove - earrings can help frame the face and distract from broad shoulders, while the right necklace can enhance a flatter chest or elevate the neck.
Hair removal products – waxes, depilatory creams, razors, shavers - are also used regularly, and might become part of your arsenal.
Highlighting the Femme
It's time to work with what you've got, so consider your frame - what are your most feminine features and how do we exaggerate them? What masculine qualities need to be subdued?
Take your measurements (including height) and decide which of the five main 'body types' you match with: round, pear, top-heavy, hourglass, rectangular. Once you've identified where you fit within these very basic categories, you can research how best to create your desired 'shape'. For example, minimising the appearance of broad shoulders is a fairly common aim that can be achieved by wearing something that draws attention to your collar bones – try an unbuttoned blouse or v-neck – while offsetting your bottom half with a fuller skirt, or wide-legged pants. Colours and patterns can also be used to highlight or subdue certain features, and there is plenty of information online. Enjoy your research – you're sure find a few handy tips that work for you.
A padded bra, or silicone inserts to pad out your favourite lingerie will be invaluable, as will shapewear shorts with hip and butt padding. Both will add significant curves to your body, and can be used to balance out and soften particularly masculine frames. But don't forget to repeat the measuring process with your new shape before you go off on any shopping adventures.
Nail and Skin Preparation
This is a very subtle way to play, and for those with a willing partner it can be an intensely erotic form of 'foreplay', particularly if you incorporate some roleplay. Again, how far you want to go with these activities is totally dependent on the aspects of femininity you want to explore, and how able you are to be 'out'.
Skin care, hair removal, and nail care is not for everyone, but they are important considerations. If you want to wear make-up on a consistent basis, using a moisturiser will be invaluable. Aside from giving your skin a smoother look, removing heavy hair might allow you a greater choice of outfits. And some sparkle on your fingertips – even if just a light gloss – lifts the look of the entire hand.
And don't forget those cute lil feet! Pedicures are amazing (unless you're totally grossed out by feet!) If you're in a couple, this could be a wonderful date – a chance for some bonding time while you both enjoy some pampering that is also 'preparation' for your play. And if you're in, pedicures are a fantastic treat as the result is easily hidden.
Ready To Show Off?
We do have to confront the fact that there are still a lot of places where it's not safe to express anything other than a cis-heteronormative identity, and even in 'safe' zones, there are still many people who don't have the privilege of being 'out' with their kinks. When first heading out, find those places that are sanctuaries for the queer communities – have dinner in a queer-friendly suburb; go to clubs on specific LBGTQ or kink nights; look out for events (both sexual and social) specifically for cross dressers.
If you're interested in showing off from the comfort of your own home, why not do a photoshoot? Spontaneous selfies or staged shots, play with angles – how do you photograph looking up at the camera, looking down, or over your shoulder? Make photo cropping your friend – an image can be improved with the correct composition. You will welcome this record of what you can achieve. Not only will it be a picture of you looking epic, but being able to see yourself will return some of the memories of how you felt in your feminised self.
And why not upload some of your favourite shots to your AMM Gallery? Or if you'd prefer some interaction head to the Video Chat Room.
As the acceptance and popularity of cross dressing grows so too does the number of people willing to explore and share their experiences. As a result, we've found that cross dressing is much more complex than popular culture would have us believe. It can be a kink, or a fetish, a simple comfort, and pure play; it can be all aesthetic, just for sex, or even political. There are so many levels of play, and so many reasons to engage that it's no surprise you're drawn to such a pleasurable 'pastime'. Enjoy!
Copyright © 2023 MisKnickers It is illegal to use any or all of this article without the expressed, written permission from Adult Match Maker and the author. If you wish to use it you must publish the article in its entirety and include the original author, plus links, so that it is clear where the content originated. Failure to do so will result in legal action being taken.
The content posted on this blog is intended for informational purposes only and the opinions or views within each article are not intended to replace professional advice. If you require professional relationship or sexual health advice you should consult with an appropriately trained and qualified specialist.