What Type of Dominant are You?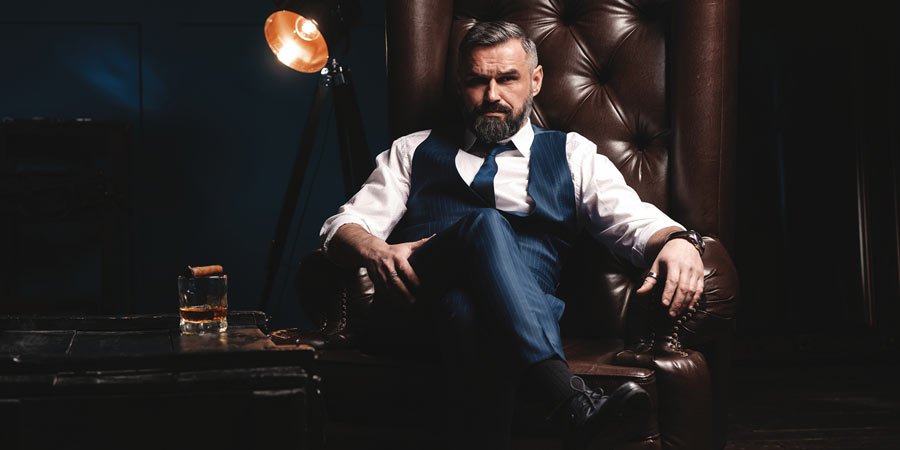 In kink & BDSM circles, the Dominant is one of the main personal identifiers from which many other roles flow. And even though there is no problem with putting yourself out there as a Dominant, people will come to you with questions about your label – How do you dominate? What kind of Dom/me are you?
It's one thing to call yourself a Dominant – it's another to embody the role. So let's take a look at some of the most common Dominant roles you might be exploring.
Master/Mistress
Let's start with the most common archetype, and a role that many Dominants aspire to. Traditionally, the term is used to describe those whose personal self-mastery is such that they can take on the responsibility of mastering another through ownership. The Master/Mistress is generally someone who lives a BDSM lifestyle 24/7, and their drive is exploring power dynamics. The goal is to own a willing slave.
You will also see Master/Mistress titles commonly used for pro-Dominants, and the title is sometimes bestowed upon well-respected and knowledgeable Dominants within an established scene.
Owner
Not everyone who has a dynamic based on ownership wants to be titled as a Master/Mistress and take on the responsibility of a 24/7 power exchange. Where a Master/Mistress is most commonly associated with owning a slave, the Owner is generally associated with other submissive roles, like pets (or cute animals in general – dogs, ponies, cats), sluts, toys, or brats. Owners aim to give their possessions an ongoing sense of belonging and curate the experiences for the submissive's roleplay. For example, an Owner would feed their human animal from a bowl that fits their specific roleplay. In other instances, they might take their toy to a party and invite other people to join the shenanigans.
Service Top
Not always Dominant by nature, Service Tops are people who serve others by taking on a Dominant role, be it physical or psychological. Don't confuse Service Tops with pro-Dominants; they are in it to serve rather than perform professionally. In a scene, a Service Top will be aiming to please the bottom. They are not fixated on their own sensual or sexual experience, as simply being of service to the submissive is their end goal. It not unique for Dominants of other identifiers to enact Service Topping from time to time – a Master/Mistress is certainly able to session just for the submissives benefit, but in those dynamics, it is very rarely the goal. And as much as there is debate as to whether Service Tops are 'True Dominants', it's a silly debate that relies on the existence of the 'True Dom/me'.
The True Dom/me
This fiction from another era still finds its way into conversation from time to time, but its days are numbered. Head into almost any kink forum on Dominants and there's sure to be some content – even if it's just derisive laughter. The True Dom/me is the idea that there is one way to Dominate, and any deviance from that denies you the ability to be Dominant. Much of the True Dom/me identity is built from the high protocol BDSM that came out of the 1950's, and like many ideals of the 50's, it depends on unquestioning nods and sheer ignorance. Nuff said.
The Fake Dom/me
Unfortunately, this one is not a fiction and something we need to be aware of. But if any of the terms on this list are indicative of 'not really a Dominant' it's this one. As the name suggests, the Fake Dom/me is not a Dom/me at all. Rather they are people who play at being Dominant to attract submissives who might allow them to do whatever they want. Fake Dom/mes have no understanding of negotiation, and rarely care about consent. The quickest way to identify one is to ask questions. Fake Dom/mes get impatient quickly, and rarely have the self-control to hide this. And if they can't control this aspect of themselves, how are they going to control a submissive?
Mummy/Daddy Dom
These are roles mostly associated with age play, however that is not always the case. Mummy/Daddy Doms are caring Dominants who take charge in order to teach and nurture their submissive. Littles (the submissive age players who take on childish personas during play) are often in need of a special touch, and quite a bit of aftercare, including cuddles, treats, and quiet time. Not all Dominants are interested in this space, and it takes a particular kind of Dominant to engage in it effectively. This is not to say these Dom/mes can't or won't play sadistically or sexually – they absolutely do. But their goal is to ensure their little feels safe, protected, and able to learn through the shared experience.
Sadistic Dom/mes
The main goal for the sadist is to inflict pain, both physical and psychological. They are best partnered with a receptive masochist. Most sadists have particular skillsets, and implements they are especially fond of, but the most common ways to inflict pain are with impact play, sharps, and extreme hot or cold. Bondage is also fairly common as sadists can bind their partner in ways that cause discomfort, or display specific body parts. But pain is not just physical. Some of the common psychological torture Sadists will inflict includes teasing, name-calling, shaming, public humiliation, degrading demands and ignoring their sub.
Kink is always evolving, and so are the roles within the play. Here are some of the lesser-known, and more specific Dominant types:
Rigger: a specialist in rope bondage – Kinbaku or Shibari. The top in a rope scene with the submissive referred to as a 'rope bunny'.
Tamer: in some ways they are almost like a sadistic Mummy/Daddy Dom/me. Tamers works specifically with bratty submissives and SAMs (Smart Arsed Masochists) using sensation play and pain to control their brats.
Trainer: similar to the Owner, Trainers work mostly with petplayers, using discipline to modify the behaviour of their submissive.
As with everything kinky, these terms are often interchangeable, and used as self-descriptors that the player finds fitting, and many cross-over in terms of typical traits. Part of your kink journey is finding the title that best fits your personal drive, identity, and sensual passions. This content is a basic guide only and will not fit every person or persuasion, but it will be a good guide for those new to kink or those who are evolving their erotic lifestyle. Do be sure to read through the linked articles for more information – knowledge is power.
Copyright © 2023 MisKnickers It is illegal to use any or all of this article without the expressed, written permission from Adult Match Maker and the author. If you wish to use it you must publish the article in its entirety and include the original author, plus links, so that it is clear where the content originated. Failure to do so will result in legal action being taken.
The content posted on this blog is intended for informational purposes only and the opinions or views within each article are not intended to replace professional advice. If you require professional relationship or sexual health advice you should consult with an appropriately trained and qualified specialist.