Men Wearing Women's Underwear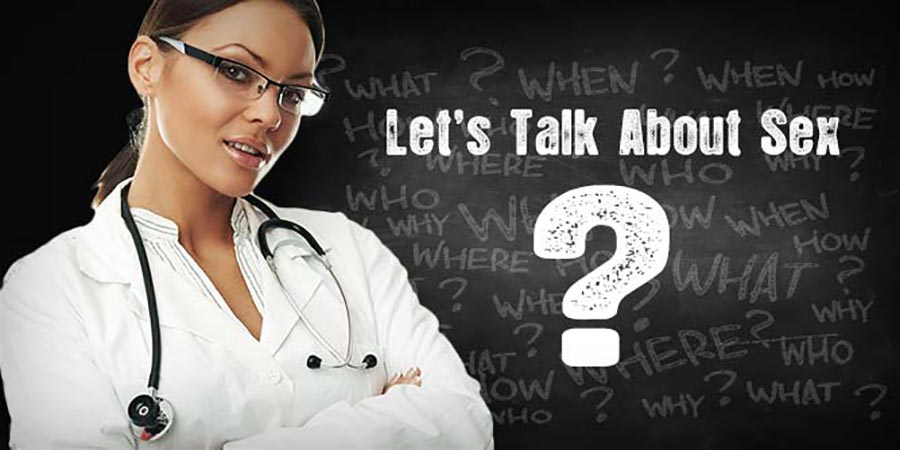 Q: I have a very masculine partner and we've been together just over a year, and he's great, but I'm almost 100% sure he is wearing my underwear. I've found stretched and laddered stockings, and several pair of knickers are missing. I'm curious to know why he's doing it, and what it means, but am worried he'll tell me he's trans. How do I ask him about this?!
The first thing you need to know is that Men Wearing Women's Underwear (MWWU) is quite a common kink - in fact, some online lingerie stores include separate size charts for men - and it's also fairly common for this kink to be hidden. Often these fetishists are concerned their play may be defined as cross-dressing, or seen as 'gay'. Although technically a form of cross-dressing, most of the men identifying with this fetish do not see themselves as cross-dressers, as they have no inclination to be outwardly identified as anything other than male. They do not wear make-up or heels, or clothes codified 'female'; it's just a turn on from wearing women's underwear. Don't stress that your man will want to start transitioning any time soon.
Some MWWU will deny it being a fetish or kink at all, and simply choose female underwear for the range of fabrics, styles, and colours that men's underwear does not offer. They discuss in detail the extra genital support women's knickers give them, how much more comfortable they are wearing a bra, and why stockings are amazing for jogging. And the vast majority also acknowledge the 'massive boner' they get when they become conscious of their under garments - so, y'know… when they're getting sexy feels it's a fetish. You have nothing to worry about in terms of this kink emasculating your partner.
Part of the allure of kink and fetish is the element of the taboo - the excitement of doing something 'wrong', or the risk of being caught. For MWWU, this is a major part of the thrill - the secrecy is a big part of the kink. It makes sense that your partner is trying things on when you're not around - this is adding to the thrill - but if your things are being lost or damaged, then a) the secret isn't being kept very well and b) you've earned yourself some pretty new stuff.
Awkward conversations are a given in any longer term relationship, and if you've not had any yet, lucky you, and here's your chance! You don't need to 'ask' him about it - you just need to call him on it, in as loving and understanding a way as possible. Maybe share thoughts and information via browsing lingerie online? There are plenty of online retailers specialising in male lingerie, and this gives you the opportunity to be curious - ask him what he likes and why. Show him what you like. Share. Discuss. Support. Then let him know your boundaries for any rummaging or wearing of your items, and if your knickers are totally off-limits, encourage him to invest in his own stuff.
Considering someone is going through your drawers without permission, this conversation is unavoidable. When including a kinky component to a relationship, it needs to be consensual, and based on boundaries negotiated by both parties. There needs to be trust. This is a huge opportunity to evolve your relationship - the intimacy shared with a partner in kink is an incredible bond, and something truly special. Just be authentic with each other, and see where it takes you.
Copyright © 2022 Adult Match Maker It is illegal to use any or all of this article without the expressed, written permission from Adult Match Maker and the author. If you wish to use it you must publish the article in its entirety and include the original author, plus links, so that it is clear where the content originated. Failure to do so will result in legal action being taken.
The content posted on this blog is intended for informational purposes only and the opinions or views within each article are not intended to replace professional advice. If you require professional relationship or sexual health advice you should consult with an appropriately trained and qualified specialist.