How to Date a Trans Woman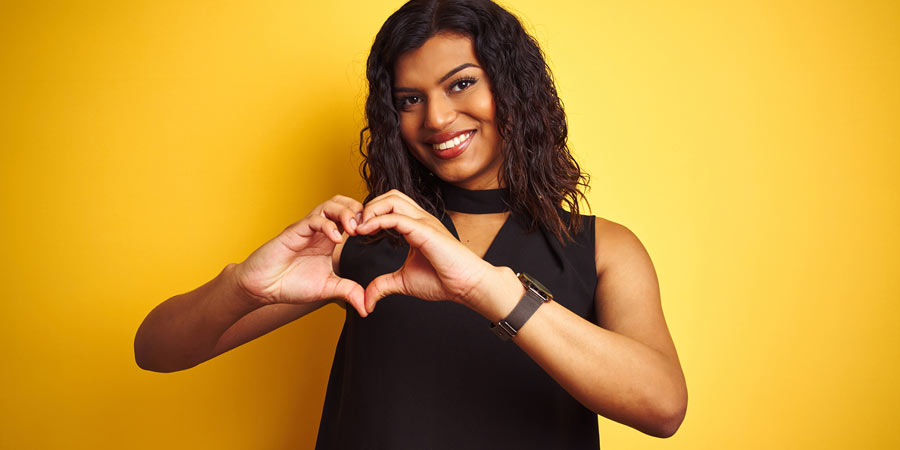 This topic was one we have received a few different questions about, both from men wanting to date trans women, and from trans women wanting to help clear some of the myths and misconceptions surrounding trans women and dating, and, to be blunt, educate y'all on how not to be offensive or rude in your pursuits.
As most of you are aware, I am not trans and so in writing this piece I spoke to a number of different trans women to get their perspectives and advice, and I bring you the following piece in their words.
We Are Women
"One thing that really needs to be said first and foremost is that trans women are women. They are not 'men in dresses', or 'men trying to trick men into sleeping with them'. If this is the sort of thing you are looking for then you need to find a cross-dresser or similar, not a trans woman. It's usually pretty clear on a dating profile which one they are." - Penny
"Approaching a trans woman for a date is the same as approaching a cis woman for a date. 'Hi, would you like to go on a date?' It's not rocket science" - Kate
"You are not gay!! We present as female, consider ourselves female, and want what females want." - Alice
Don't Keep Me A Secret
"I'll know you're serious about dating me when you introduce me to your best friend. In my entire dating life I have met only 2 best friends, and not a single parent." - Penny
"I don't expect you to shout from the rooftops that you're dating a trans woman, but if you can't tell your friends, then I don't want to date you." - Helena
"We get enormous interest. I can get [up to] 300 messages a week from guys and girls. It can be overwhelming! But even the few that actually want to date won't introduce you to their circle" - Alice
"I'm not going to be your dirty little secret. You need to be as proud of dating me as you would be dating anyone. I will take celebration or I will take nothing!" - Kate
Respect Goes A Long Way
"Don't ask me about my genitals. It's gross. If you want to date genitals then don't date me. I am far more than what's between my legs, and if you want to get between my legs you'll understand and respect that" - Kate
"One way to tell [if someone is respectful or not] is that they are prepared to meet you in a public setting such as a cafe, bar, or restaurant etc." - Alice
"Don't tell me I 'pass' as a woman. That's pretty fucking rude and just shows me you don't think of me as a real woman. Which I am." - Penny
We Are Not Your Experiment
"I once had a guy tell me he wanted to go out with me because he was thinking he was bi and wanted to check. He couldn't understand why I got offended at that. Let me break it down for you. I am a woman. You are dating a woman. You are only bi if you are also dating a man. I am not a man. Therefore you are not bi" - Penny
"I get it. We are a bit different and a bit of a novelty to mainstream cis-ers. But we actually aren't your 'novelty toy'. We are humans. There are people you can pay if you want to 'experiment', but my life and heart are not there for you to play with and satisfy some fetish urge" - Helena
Forget Porn
"Please don't use 'porny' terms to describe me. I am not a 'lady boy' or a 'chick with a dick' or a 'tranny'. If you are really interested in [dating trans women] then you also need to understand what words and phrases we don't like. [Porn] is probably the worst place to get your information on us. - Kate
"Guys want to meet because they think we will 'top them', or come to our place just for sex, or they [think of us as] free sex workers because they [associate us] with Thailand." - Alice
"I am not a fetish. I am a person. Want to play fetish? Pay someone." - Penny
Fight For My Rights
"Call out transphobia wherever you hear it. I don't care if it's your dad. You want to be my partner, then you fight for me and defend my honour like you would any girl." - Helena
"I need to be able to rely on you for safety and comfort. [Things can be] really hard and dangerous out there for trans people. I need to know you're on my side." - Kate
"Fighting for the rights of trans people is also fighting for the rights of cis people to date trans people without all the bullshit. So when you fight for me, you're also fighting for yourself" - Penny
Take Me Out
"Movies are good. Restaurants too. Love a good museum. Basically take me out to cool places and don't hide me. Yes, sure, cooking dinner for me at home is really nice and sweet and romantic… [But if it's] every single time we 'go out' then I'm going to get paranoid you don't want to be seen with me in public and that's bullshit." - Helena
"Show me off! Take me out! I am your date and I want you to want the world to know it!" - Kate
"[The good guys] are happy to do anything with you that any guy would with his girlfriend, but that shit is rare as rocking-horse poo. My main aim is to help people move from the closet to the mainstream [and to] highlight that it is okay to date trans people and your friends won't ridicule you. More likely they'll be jealous!" - Alice
It's pretty straightforward really. Treat people like you want to be treated with respect, kindness, and compassion. While yes, there are a whole lot of factors that come into play when dating a trans person, and a lot of re-learning and understanding you might need to educate yourself on, finding love and companionship with that special person is absolutely worth the work. Just like in any relationship with anyone of any gender. And to all our trans sisters and brothers who are here looking for love, we wish you good luck, good fun, and most importantly, good loving.
Copyright © 2023 Eva Sless It is illegal to use any or all of this article without the expressed, written permission from Adult Match Maker and the author. If you wish to use it you must publish the article in its entirety and include the original author, plus links, so that it is clear where the content originated. Failure to do so will result in legal action being taken.
The content posted on this blog is intended for informational purposes only and the opinions or views within each article are not intended to replace professional advice. If you require professional relationship or sexual health advice you should consult with an appropriately trained and qualified specialist.