How to Get More Sex Using Adult Dating Sites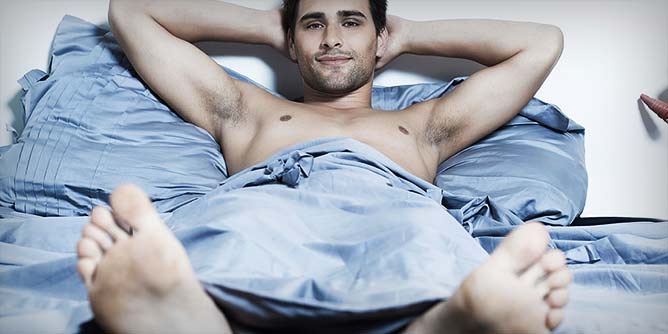 Are you using adult dating sites with the motive of increasing the amount of sex you get? Or, have you joined an adult dating site to just get "any sex" because you are currently like the proverbial Nun, i.e. gettin' none?
If you answered yes to either of these questions, then I have some fantastic news for you. And it doesn't matter if you are male or female, gay, bisexual or straight. And that good news is – there are thousands of like-minded folks out there with exactly the same agenda as you. There is no need to feel any guilt about your desire to meet people online for the exclusive purpose of having sex with them. Put aside any hang-ups you may have about your urges and desires. You are perfectly normal, and so are the other horny folk out there just waiting to meet you.
But before we start targeting and contacting every person that takes our fancy as a potential sex partner, slow down and take a breath. You still need to approach the matter with a bit of strategic thought.
Yes, I know I said there are thousands out there waiting for you to contact them for sex. But there are others out there competing with you for the same thing. Many guys (and girls) scare off potential fuck buddies by being way over the top, both in their profiles and their initial contacts.
Here are some simple guidelines that will boost your chances of getting sex – fast and regularly – with women and men you meet online.
Be Sex Positive but Respecful in your Approach
Many women and men love dirty talk and a filthy mind. But, you will get more responses and, consequently, sex by working your way up to this level of intimacy. Guys, never put on your profile that you are looking for multiple sex partners, that you are a love-making machine, or any of that crap. And girls, don't write that you are looking to fuck as many men as you can. That might get you lots of responses, but think about the kind of guys that would be replying to a profile like that. Creeps, mostly. Once you have established some communication with a person, you will know instinctively how much of a potty-mouth you can be later. And once this comfort level is established, then you can go for broke in your explicit sexual language.
Keep Your Dirty Photos for the Private Gallery
It's sometimes not the best idea for men to post shirtless or sexy photos (what you think makes you look sexy and reality may be poles apart) of themselves on their profiles unless they really have the ripped body of a male model. Women, too, should keep their main profile area a skank-free zone. Guys, you can post all the cock pics you like in your private gallery. Ladies, you can also put your titty and pussy shots in you private member's area, if you feel that way inclined. Of course, once you hook someone you want to have sex with, give them access to these intimate photos to spark their sense of urgency.
Set a Deadline for Filtering Time Wasters
A lot of women, and even guys, are full of fake bravado online. Bearing that in mind, set yourself a timeframe for meeting the potential sex partners you are communicating with, and if they keep stalling, move onto someone else. Some people are living a cyber fantasy online and have no intention of meeting you – they are either married or have some other issues. There are enough genuine X-rated folks on your dating site to give you the sex you crave.
Target People in a Different Age Bracket
Guys, the phenomenon of the cougar is real and growing. AMM, for example, has lots of females who are of mature years and seeking guys that can keep them satisfied sexually. So, if you are a younger guy and looking for quality sex from experienced ladies that won't drive you mad with emotional bullshit, you would be well advised to include the older babes in your searches. And, if you are a more mature man, the opposite is also true. Studies into the online dating habits of younger women show that they appreciate the sexual skills that an older gentleman can bring to the bedroom. In short, men and women these days are quite content to ignore age gaps when it comes to getting it on in the bedroom.
Make the First Sexual Encounter a Pleasant One
If you find a great little rooter online, don't spoil your chances of getting a repeat performance with her (or him). The two main ways people stuff up in this area are:
Drinking too much. If you get totally wasted and can't get it up, fall asleep or chuck all over your brand new fuck buddy, you will probably never see them again. Keep the alcohol for after you get your rocks off, not before.
Lack of hygiene. I've heard plenty of horror stories from women who meet guys online to have sex with them, only to be shocked by a total lack of genital hygiene. Guys, women don't like sucking dirty penises. So guys (and girls) make sure everything is clean, trimmed and sparkling downstairs if you want more sex from the people you meet online.
If you have the right mindset and target appropriately, there is no reason you shouldn't be putting more notches on your bedpost after meeting and having sex with people you meet online.
Remember, there are thousands of potential randy women and men out there, and the only thing preventing you from meeting some of them for fun, erotic encounters is a lack of attention to detail and a lazy attitude. Follow the above advice, and target thoughtfully and appropriately. You will then find you are getting all the sex you can handle – and then some!
Copyright © 2023 Cam Langdon It is illegal to use any or all of this article without the expressed, written permission from Adult Match Maker and the author. If you wish to use it you must publish the article in its entirety and include the original author, plus links, so that it is clear where the content originated. Failure to do so will result in legal action being taken.
The content posted on this blog is intended for informational purposes only and the opinions or views within each article are not intended to replace professional advice. If you require professional relationship or sexual health advice you should consult with an appropriately trained and qualified specialist.