Meet More Women Online by Changing Your Approach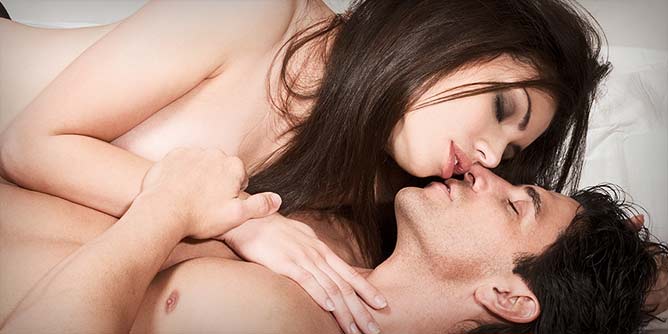 A couple of the responses to my first articles here on AMM echo some of the feedback I've had from women who use adult dating websites. And it's this – so many guys have completely the wrong mindset when they target females that take their fancy on a dating site.
These women have told me that so many men come across as needy, clingy and about as exciting as a limp lettuce leaf. And this is reflected in the "woe is me" comments such as "I've been here for five years and not met anyone." Really! You are doing everything wrong if this is the case. It's not that all women are seeking "Mr. Perfect", it's the lackluster way that you present yourself that is holding you back.
The women are there – especially on AMM. Women looking to meet men that aren't – how can I put this nicely – dickheads, wankers, egotistical bogans or just outright idiots. Just normal guys with a happy disposition, who like to have sex on a regular basis, kinky optional.
Somebody once defined insanity as doing the same thing over and over and expecting different results. And that's what a lot of you guys are doing. Apart from some advanced dating techniques and methods that you can read about in my free e-book Turn Cyber Sex Into Reality, there are really only three key areas you need to get right to meet women online – profile, photos and first messages. That's all you need to master to start meeting nice, average women with healthy sexual appetites. I know you can do it!
Here are some insider tips that will help you meet more women sooner.
Cheat off the other guys. Before you type a single word in your profile, do a search as if you are a woman looking for a guy. Look at a bunch of profiles, and ask yourself what would appeal to you if you were a woman. You will also get a huge laugh from some of the weird stuff people write about themselves, and you will start to feel better about yourself.

Print out your profile text. Put the kettle on, make a cup of tea, and read the profile you have written – out loud. If it sounds stupid, bin it! Once again, get a mate to give his (better, her) opinion about whether it really reflects you or not. Or if it sucks.

Spend a few dollars and get some nice professional portrait photos done – after you've been to the hairdresser is a good idea. The ones you took of yourself in the shower with your arm extended make you look like a desperate creep on home detention. These self-photos can be hot and sexy when a girl takes them, but not when men do it. Unless you have abs like Ryan Gosling, keep the nudity for later.

A photo of you sitting astride a motorbike or horse will get a girl more interested than a sad and lonely webcam shot. Indeed, some of the guys who commented on my last article have profile photos that score very low in the appeal stakes – that zoomed-in webcam photo taken in the middle of the night in your claustrophobic bedroom almost guarantees you will get passed over every time.

Get your first message right! You have one chance to impress before she consigns your message to oblivion, so make an effort. Okay, so you don't have time to write individual ones for each woman if you are going to write to lots of girls. Make yourself a "template" and adjust it for particular women, depending on their own profiles, tastes and desires.

As with your profile, with your messages try to strike a balance between being too long-winded and too short. You need to make the girl feel special; that of all the female members on the dating site, it was SHE who caught your attention.

Be cheeky in your messages without being crude (you can step up the raunchiness factor later if she reacts to a bit of playfulness). The words pussy and tits are banned at this stage, okay? If you can use a degree of humor, go for it. It might sound corny and obvious, but women really do love a good sense of humor.
And remember, if something isn't working, try a different approach. Think about that definition of insanity – have you been on AMM for a long time with poor to average results but never changed your approach/profile/pictures? Then try something new!
Here's a bonus. A few years ago I asked a female friend to let me see some of the appalling messages that guys were sending her. No female would ever in her right mind respond to them. If you are sending messages like the ones below, you need to reassess your approach – NOW!
hmmm im bi and kinky like to chat?
cool profile......... u play with attached men in open relationship, i am after a lady for reg sexual fun, also someone to connect with interlectually as well.....................fun and real and goes great in bed too hehe
I am very versatile and love 2 please and satisfy darl. I would like 2 know more about u, I am good at what I do and would love have some fun with u
Copyright © 2023 Cam Langdon It is illegal to use any or all of this article without the expressed, written permission from Adult Match Maker and the author. If you wish to use it you must publish the article in its entirety and include the original author, plus links, so that it is clear where the content originated. Failure to do so will result in legal action being taken.
The content posted on this blog is intended for informational purposes only and the opinions or views within each article are not intended to replace professional advice. If you require professional relationship or sexual health advice you should consult with an appropriately trained and qualified specialist.